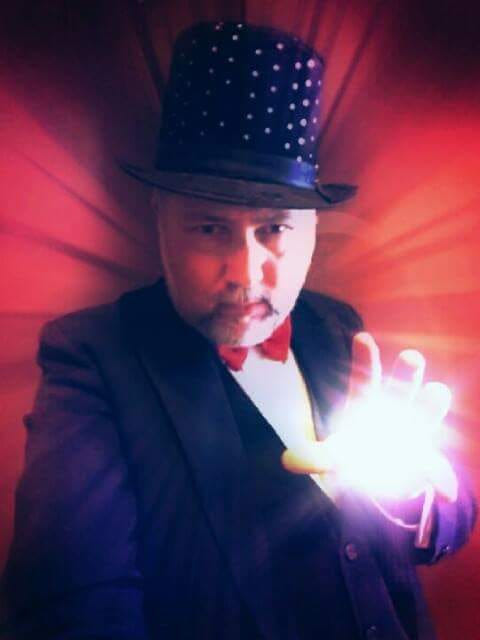 ONE OF AMERICA'S PREMIER ENTERTAINers IS coming TO A TOWN NEAR YOU soon to AMAZe AUDIENCES OF ALL AGES !
Steve Holt, Magician and Ventriloquist, has trained in the tradition of the great Masters of yesteryear and has entertained family audiences for over 40 years. He toured the United States, England and Canada with his full evening stage show, "The Miracles of Magic Show" from 1987-1991.
Steve's special brand of entertainment is full of quick witted one-liners, audience participation, loads of illusionary mysteries and is "A STRONG PERFORMANCE" with plenty of "AH HA MOMENTS". He is a party entertainment expert and a busy family comedy magician and ventriloquist serving the Carolina Upstate and the Southeastern United States!​ He is also a gifted School Assembly Presenter and Ministry Speaker, who is all about giving, inspiring and encouraging others.
what you will see steve holt do
Produce fans of playing cards from thin air.
Make rubber bands melt through each other.
Cause pencils and pens to penetrate dollar bills.
Cause coins to appear at his finger tips.
Bend spoons with the power of his mind.
Make a Princess suspend in mid air.
Pull ropes through a girl.
Perform ventriloquism with puppets, distant voice projection...AND MORE!
thank you Sponsoring partners



Maher School of Ventriloquism *Open Door Children's Home * Watts Family * Vickie Holt Ministries * Behind The Waterfall TV Show * Broken Not Dead Ministries * Steventhen Holland & Family * Holt Publishing * Wayne Jones * Greenville Magic Ring 63 * Gene Burton Magic * Neggie Burton * Springdale Candy Company * Eugene Fowler Lawn Maintenance * Peabody Foundation *Northwest Georgia Regional Hospital * Northwest Georgia Educational Program * Bonanza International * The Thacker Family * Churches * Schools * Birthday Parties * Corporate Company Grand Openings * Red Lobster * Moe's * Golden Corral * The Piedmont Club * BMW * CICI's Pizza * S&S Cafeterias * Pizza Inn * Garfield's * Fatz * Torchwood Tavern * Outback Steak House * Chic-Fil-A *Pizza Inn * McDonald's * America's Got Talent TV Commercial * Tommy Scott's Last Real Medicine Show * West Media *Joy Set Entertainment * Jay Dee Productions * Will & Kris Amusements * Boar's Head * Walmart * Goodwill Industries * Entertainment Tonight Television * Nashville Live * Country Tonight TV * Your Carolina TV * The International All-Star Circus * Cruise Lines .
Steve's Novelty Ventriloquist Act features Rickey and other amazing puppet characters from time to time.