We offer several, fun, affordable show packages to choose from to entertain adults and children at parties, churches, schools, camps, holiday and family gatherings, corporate business meetings, television, stage, festivals and more.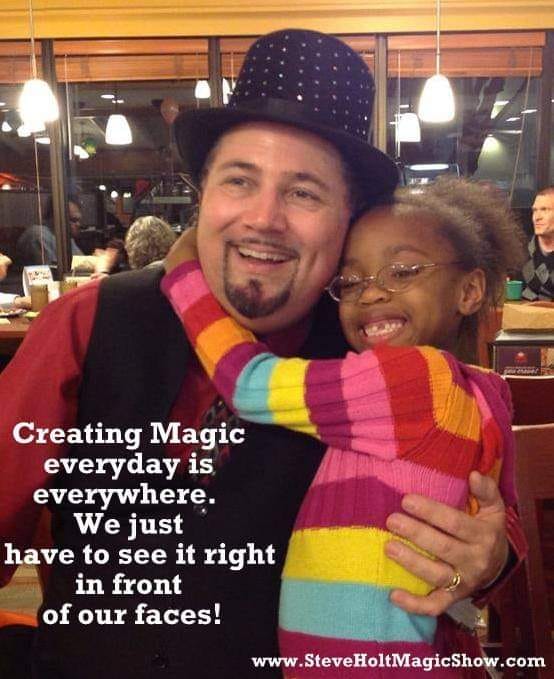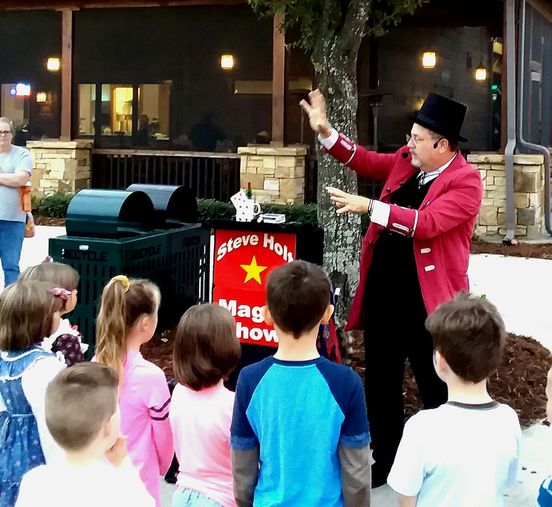 GUARANTEED to please audiences everywhere !!!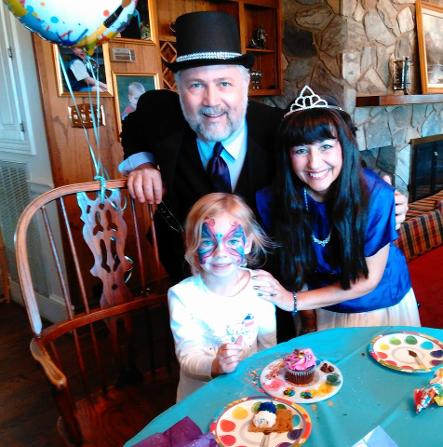 Steve Holt's 45-60 minute fun Magic and Ventriloquism Show complete with loads of laughs, mystery and cool show tunes
Steve Holt's 45-60 minute Magic and Ventriloquism Show, AND Balloon Animals
Steve Holt's 45-60 minute Magic and Ventriloquism Show, Balloon Animals, PLUS Face Painting!
Steve Holt's 60-90 minute large stage Magic and Ventriloquism Show featuring grand illusions, blade boxes, floating ladies and more. This is the largest show !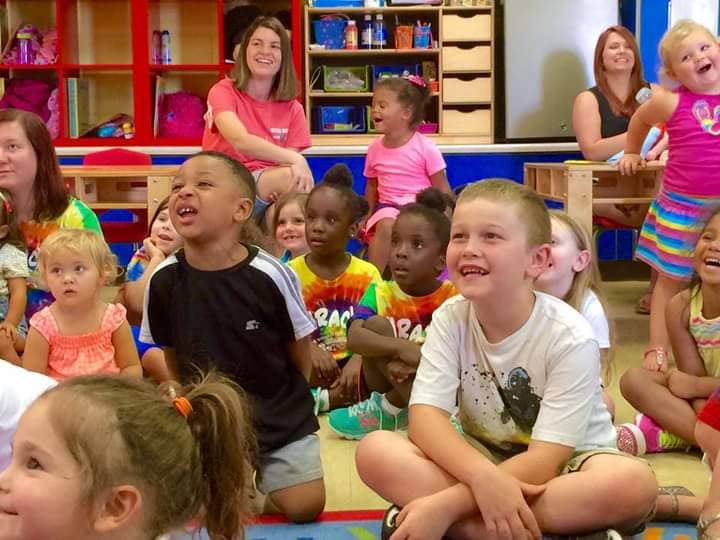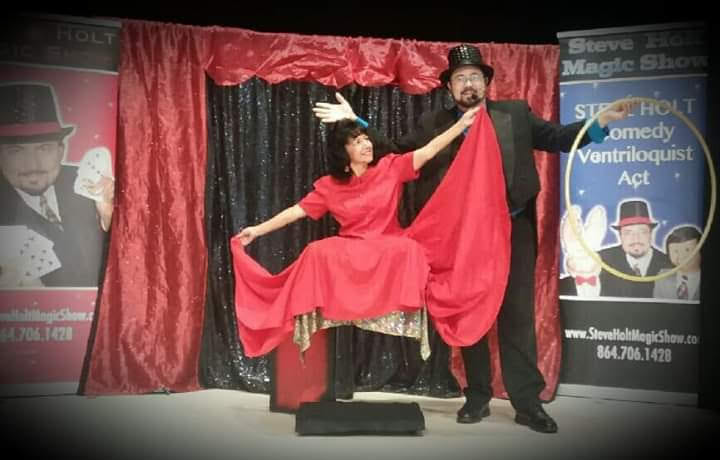 RATES ARE BASED ON AND DETERMINED BY:
1) The package selected and length of the performance(s).
2) The amount of time we are at the event.
3) Travel mileage/fuel costs to and from the event location.
* Decide which package you would like from the list above, then, click here... " BOOK A SHOW " and send us a note.
You may also call or text (864) 706-1428 to schedule and to get an idea of rates. We can discuss the arrangements with you. *
WHAT PEOPLE SAY ABOUT HAVING STEVE HOLT AT THEIR EVENT:



COPYRIGHT © 2017 - 2023 STEVE HOLT MAGIC SHOW - ALL RIGHTS RESERVED.