ENJOY these WONDERFUL PRODUCTS JUST RIGHT FOR YOU OR FOR THAT SPECIAL SOMEONE!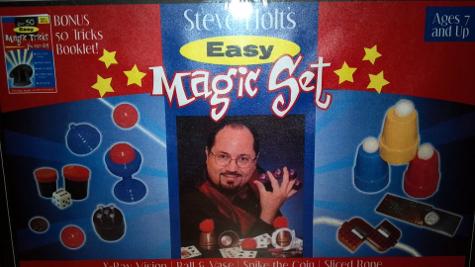 This Magic Set has tricks adults and children can learn and use to amaze their friends. It is moderately priced and affordable for that perfect birthday party gift, wonderful Christmas present and many more festive occasions.
$40 (Includes shipping)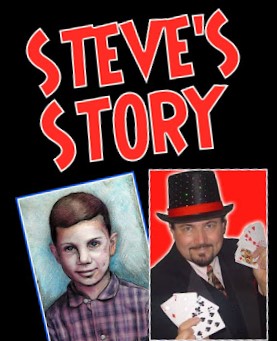 ( Paperback 6 x 9. Full Color 25 pages)
This book is a quick read, smaller version written in poetry-style tell the story of Steve Holt's humble beginnings as an orphan boy who dreamed of becoming a Magician and Ventriloquist. Read through the pages and take the journey with him as he shares his story, "From Hope to a Future" in showbusiness.
$15 (Includes shipping)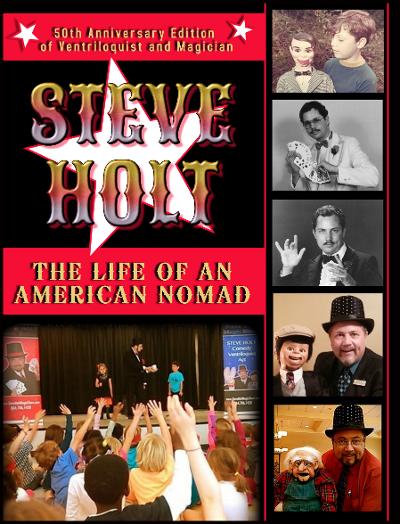 ( Paperback8 1/2 X 11 Full Color)
Steve Holt's career began as a shy boy growing up in an orphanage at age six in 1966 . A visitor saw his homemade puppet and bought him a ventriloquist figure. Steve took ventriloquism lessons through the mail, and began performing with his sidekick at ten-years-old. Steve met Wayne Jones at the Boys and Girls Club and they studied books teaching puppetry, magic and stage illusions. The two teenagers became good friends and their friendship has lasted over fifty-years-ago. Steve became a foster child under the guidance of his church youth ministers, ran away with the circus (with permission), performed magic with Tommy Scott's Last Real Medicine Show, produced his own full-evening stage production with The Miracles of Magic Show, and is celebrating 50 years of shows and traveling across America.
$25 (Includes shipping)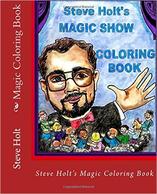 ( Paperback 8 1/2 X 11)
Includes magic tricks you can make at home and entertain and amaze your friends. Coloring the pictures will take you on a journey throughout Holt's magical stage career and history of magicians and their shows.
$15 (Includes shipping)

COPYRIGHT © 2017 - 2023 STEVE HOLT MAGIC SHOW - ALL RIGHTS RESERVED.